College Leadership Team
The 3 campuses are collectively led by the Executive Team:
Principal: Damien Judd
Head of Secondary: John Lyons
Head of Primary: Jenna Edwards
Assistant Principal for Religious Indentity and Mission (APRIM): Rebecca Sinclair
Business Manager: Terry Costello
These five people have overall leadership of the three campuses and it's day-to-day operations. The Principal, Damien Judd, works across all campuses with John Lyons and Jenna Edwards who are responsible for the secondary and primary campuses respectively. The APRIM Rebecca Sinclair and Business Manager Terry Costello also work across all campuses. All five meet regularly to plan, discuss, share, manage and lead the college as a three campus, R-12 entity.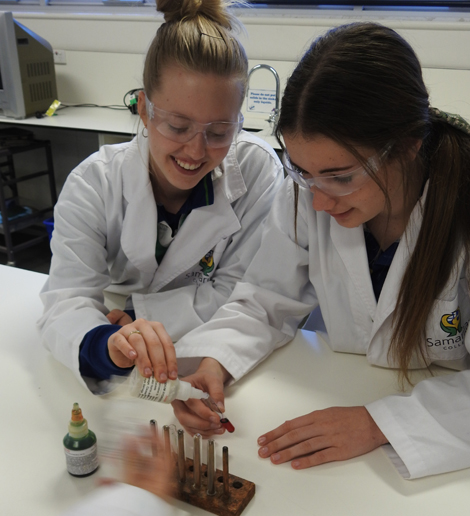 Caregroup Teachers
Benedict
House Leader: Michael Baker
JB1 Matthew McLachlan
JB2 Michellie Willner
JB3 Georgia Downard
SB1 Sam Daw
SB2 Hani Matta
SB3 Sharlene Lee
MacKillop
House Leader: Natasha Free
JM1 Dustyn Brauwers
JM2 Antoinette Daniels
JM3 Philippa Smitheram
SM1 Pierre Visser
SM2 Luke Covino
SM3 Kathryn Pech
Rice
House Leader: Yvette Agars
JR1 Matthew Quist
JR2 Cristina Torres
JR3 Christine Duffield
SR1 Rebecca Clark
SR2 Caitlin Davidson
SR3 Michael O'Connor