Samaritan College acknowledges the important work that volunteers carry out within our school environment. Many tasks are greatly enhanced by the generous donation of time and talent by volunteers who work in a variety of areas:
Canteen
Learning and Assistance Program (LAP)
Reading
Excursions/Incursions
Child Protection is at the forefront of what we do at Samaritan, as it would be for any school. Please click on the link below for some very important information regarding volunteering in our school.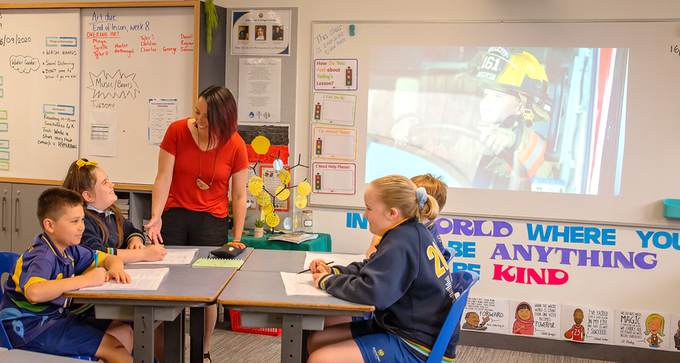 Volunteering Process
If you would like to volunteer in any capacity at Samaritan College, please read and complete the following forms and online induction. Return to the front office at any one of our three campuses.
Volunteer Registration Information Booklet
Work Health and Safety induction which must be read and signed prior to commencing any volunteering at the College.
Reporting Abuse and Neglect Training must also be completed here. You will need to register and create an account before completing the training. Click on the first training option - RAN-EC 'Responding to Abuse and Neglect - Education and Care online training'. Please print the certificate on completion of training.
A Catholic Police Check or an existing DCSI Working with Children Check is also required prior to volunteering and this will be arranged through the College free of charge.
For further information, please contact our Work Health and Safety Coordinator, Gay Sivewright
Thank you for interest in becoming a volunteer at one of our three campuses.